Regular price
Rs. 399.00
Sale price
Rs. 399.00
Unit price
per
Sale
Sold out
Haldivita is a proprietary ayurvedic formulation made with rare Himalayan turmeric and natural herbs. Devoid of artificial flavours and preservatives, this creation makes Curcumin bio-soluble. It can be consumed with milk or can be added in other food items such as idli batter, upma, poha, rice or even in flour.
Flavourful Golden Milk Powder: HaldiVita Turmeric Latte is a rich and delicious latte mix that gives your body the extra boost it needs to fight inflammation, immunity boosters to keep healthy and helps you feel better.

Keto Friendly With No Sugars No Sweeteners: HaldiVita Turmeric Latte is a complete ayurvedic products with no added sugar. You decide which sweetener to add and how much, or just enjoy it unsweetened. Sweeteners of choice; honey, coconut sugar, brown sugar, date sugar, maple syrup, jaggery, stevia, or others

Supports Bio-availability And Healing Ingredients: Formulated with black pepper extract, our Latte mix increases the rate of your body's ability to absorb and benefit from the anti-inflammatory benefits of turmeric. Since Turmeric has a slightly bitter taste due to its medicinal properties, it is formulated with ashwagandha and jaggery to balance its taste to give a pleasant brewing experience.

We have a group of 100 farmers who grow a particular type of Haldi called "Suvarna" for us only. We take care of their needs and run our socio-responsibility campaign.

MULTIPLE USES: Use HaldiVita Turmeric Latte to make a golden latte, turmeric paste, turmeric drink, turmeric tonic, turmeric tea, turmeric chai, and turmeric milk.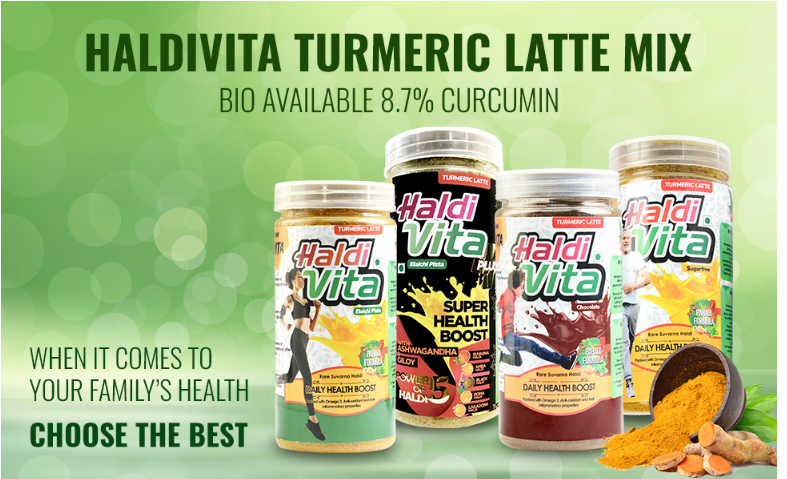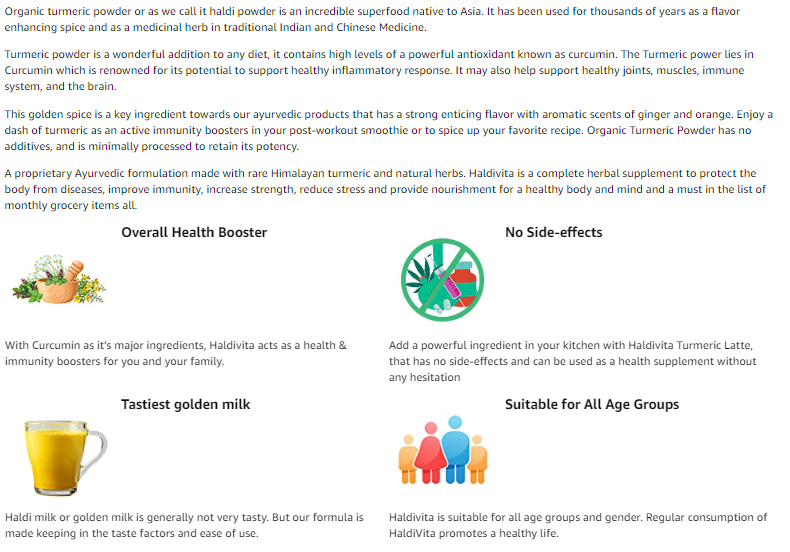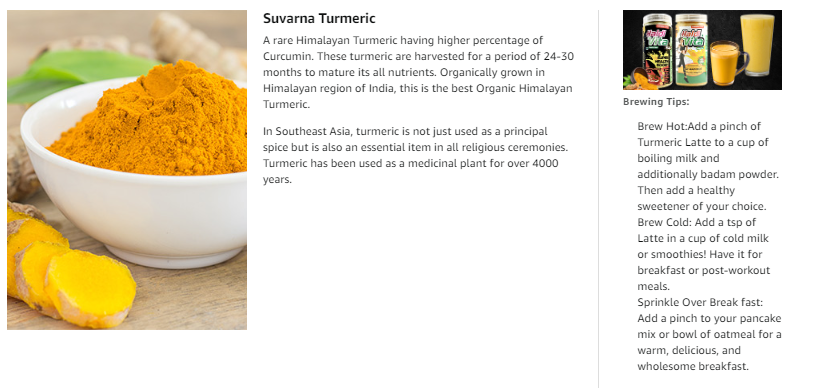 Share
View full details