THE BOYO High Protein Sprout Seed Mix 400g - High Protein Snack, Healthy Snacks, Post Workout Snacks, Weight Management Snacks, Low Calorie Snacks, 100% Vegan and Gluten Free
THE BOYO High Protein Sprout Seed Mix 400g - High Protein Snack, Healthy Snacks, Post Workout Snacks, Weight Management Snacks, Low Calorie Snacks, 100% Vegan and Gluten Free
Regular price
Rs. 320.00
Sale price
Rs. 320.00
Unit price
per
Sale
Sold out
Are you looking to speed up your journey to being the muscled man of your dreams? The BOYO High Protein Sprouting Seed Mix is the perfect solution for you. This 9-ingredient seed mixture, high in antioxidants and enriched with proteins, will supply essential amino acids, boost muscle gain, and fortify bone density. 100% vegan and Gluten-free, it includes seed like Mung, Spelt, Amaranth, and Finger Millets, which are rich in high-quality protein, Calcium and Iron, and are great for stomach health and reducing cholesterol.
The healthiest mix ever, of fenugreek, moong, soya bean, finger millet, Almonds, clover, radish and mustard, this Sprout mix is all you need for fulfilling those protein requirements of yours. Loaded with antioxidants and dietary fibers rich ingredients, these helps you in managing blood sugar levels, and lowering cholesterol.
Other than just a protein supplement, this sprout mix is also a best alternative for those unhealthy mid-meal snack cravings.
The Easy To Eat: Soak these overnight, drain and wrap in a muslin cloth till the beautiful sprouting is stemmed, and what else? No more waiting, mix these with fresh veggies, and eat guilt free! Have this sprout mix and start the day with the protein rich diet, to remain active throughout!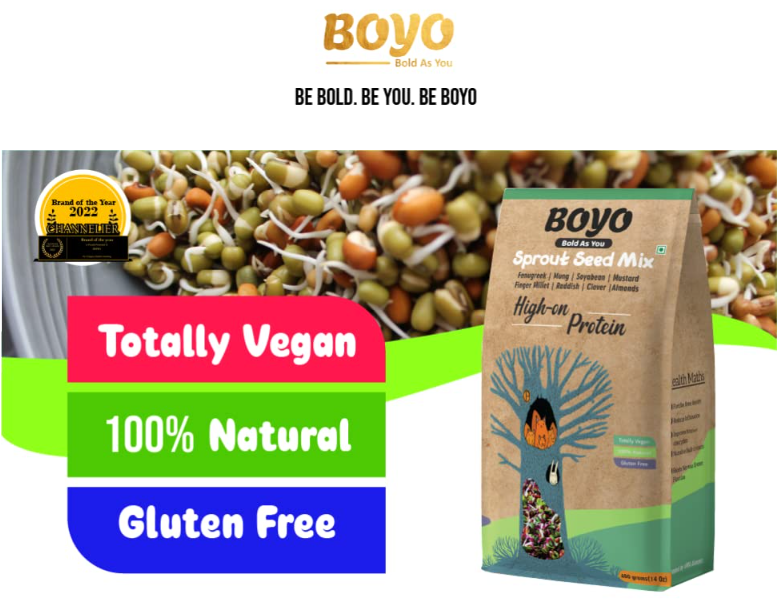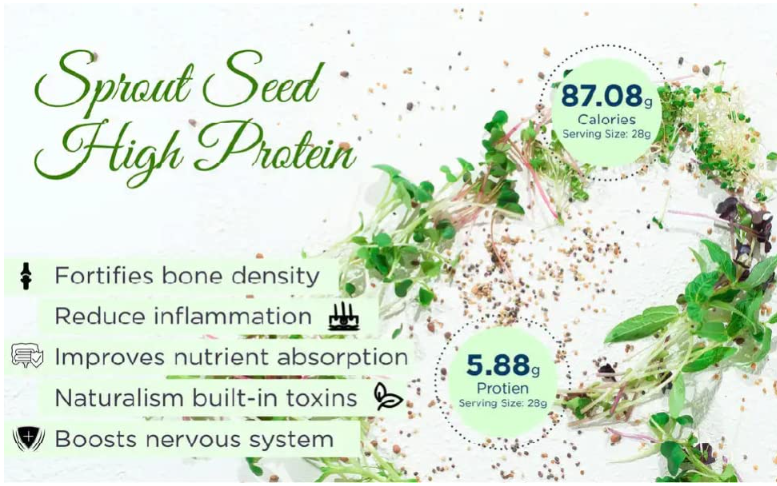 Share
View full details