Regular price
Rs. 280.00
Sale price
Rs. 280.00
Unit price
per
Sale
Sold out
Chia seeds, jelly like, crunchy and delicious as they are, were once revered as currency by the Aztecs and Mayans. Today, these tiny rich in fibre and proteins, black seeds are considered a superfood by science. 100% vegan and Gluten-free, these magnesium and phosphorus rich little black seeds are great at delivering high amounts of nutrients without the added calories.
CALCIUM RICH : Strengthen your bones and muscles with Calcium-rich Chia Seeds.
BOOST HEALTH : Omega Fats are the healthy fats that your body requires for reducing cholesterol levels and protecting heart health.
DIET FOOD : Chia seeds are a plant based protein and complete food for vegan people. Fiber not only helps in weight loss, but fiber-rich chia seeds can also be helpful in improving digestion.
The chemical free and husk free, raw and natural chia seeds, are loaded with calcium and proteins, that are needed for the bones and muscles.
These rich and tasty chia seeds are a plant based protein, that makes them vegan friendly, and they are full of fibers and antioxidants, that are needed for the growth and development.
These immunity boosting seeds can be eaten raw, or by roasting them slightly. Have these in your cereals and oatmeal, and get that extra crunch that your heart craves for.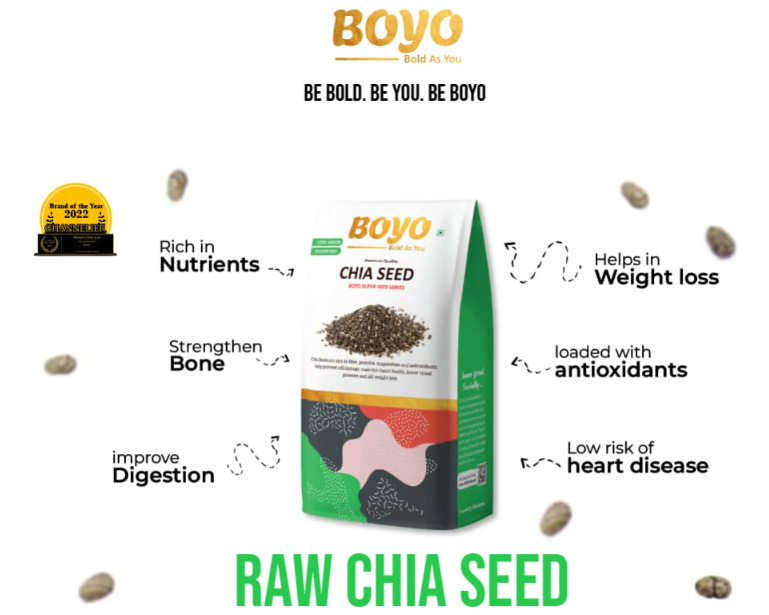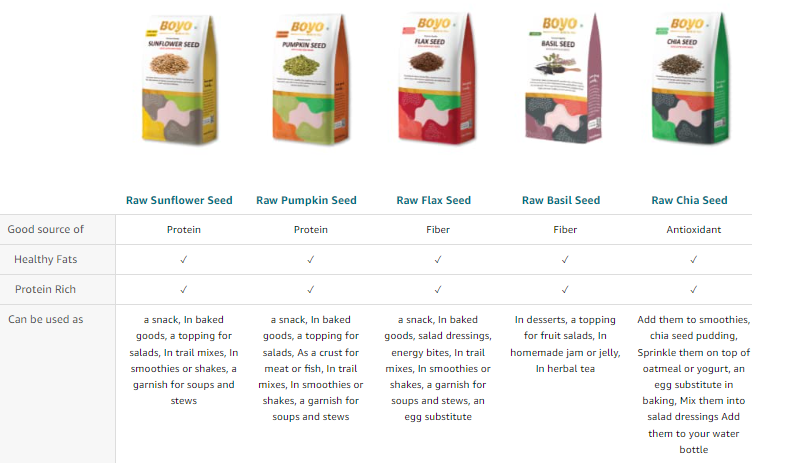 Share
View full details