THE BOYO Sprout Seed Mix for Immunity Builder 400g - Mung, Chickpea, Alfalfa, Adzuki, Almonds, Finger Millet, Mustard - 100% Vegan, Gluten-Free, Natural
THE BOYO Sprout Seed Mix for Immunity Builder 400g - Mung, Chickpea, Alfalfa, Adzuki, Almonds, Finger Millet, Mustard - 100% Vegan, Gluten-Free, Natural
Regular price
Rs. 320.00
Sale price
Rs. 320.00
Unit price
per
Sale
Sold out
The perfect breakfast mix for the entire family's health is here! The BOYO Immunity Builder and Micronutrient Rich Sprouting Seed mix is the immunity-boosting food that you need in these trying times. This 8-ingredient seed mixture, high in Folate, vitamins and Raffinose, is the one-stop solution to boosting your family's immunity. 100% vegan, Gluten-free, and enriched with seeds like Lobia, Chickpea, and Amaranth, the mix is excellent in boosting immunity, promoting heart health, and great for speeding up the healing process.
A delightful mix of almonds, finger millet, adzuki, mustard, moong, chickpeas, and Alfa Alfa, this sprout mix is a natural immunity booster, that not only keeps you full for longer, but also provides nutrition to the whole body, being rich in Omega 3.
100% vegan, gluten free, and enriched with fibrous ingredients, this sprout seed mix is free from any added refined sugars, that makes them all the more favorite of all.
The Easy To Eat: Soak these overnight, drain and wrap in a muslin cloth till the beautiful sprouting is stemmed, and what else? No more waiting, mix these with fresh veggies, and eat guilt free! Start the day with this immunity boosting sprout mix, and be ready to go for it all!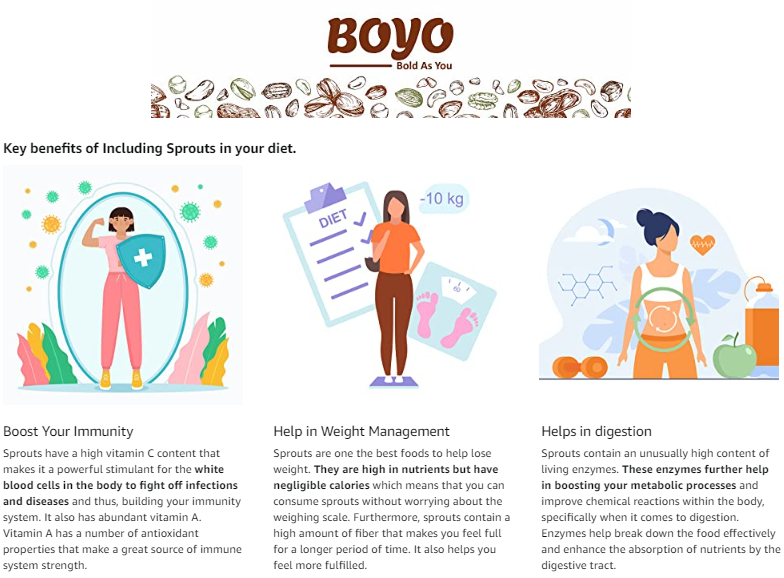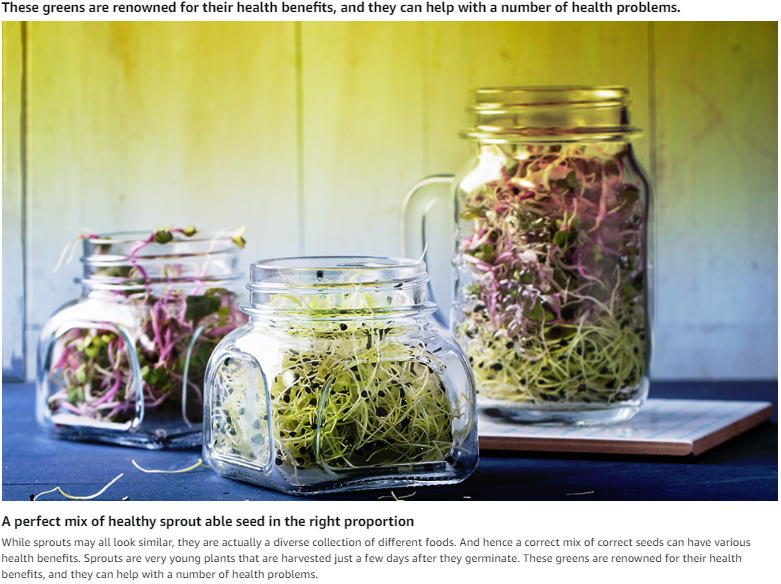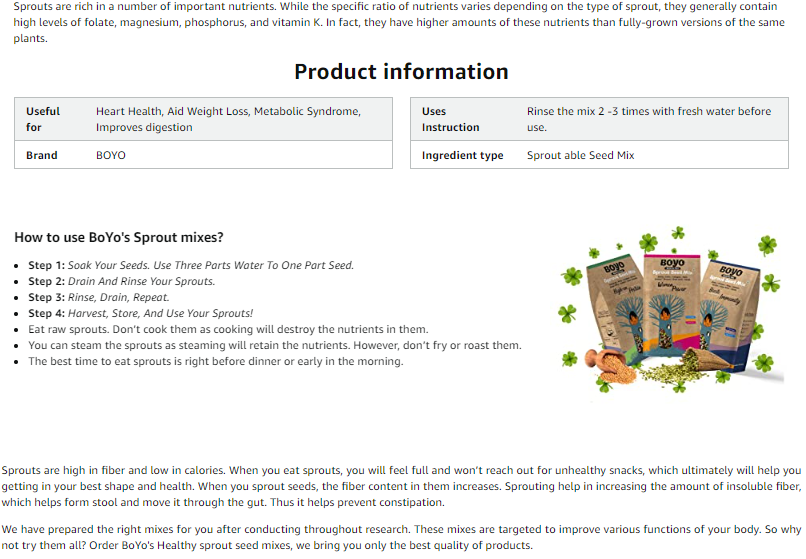 Share
View full details