Regular price
Rs. 399.00
Sale price
Rs. 399.00
Unit price
per
Sale
Sold out
Haldivita is a proprietary ayurvedic formulation made with rare Himalayan turmeric and natural herbs. Devoid of artificials flavours and preservatives, this creation makes Curcumin bio-soluble. It can be consumed with milk or can be added in other food items such as idli batter, upma, poha, rice or even in flour.
Curcuminoids - This immunity boosting health drink contains organic turmeric, which is a primary source of Curcumin, it is a secret spell of this mixture. It provides anti-inflammatory and anti-bacterial properties It is a complete blend of wild herbs that is directly procured from the hills. Our proprietary formula makes Suvarna Turmeric bioavailable in your body, which means it will get well absorbed.

Brewing Experience: SInce Turmeric has a slightly bitter taste due to its medicinal properties, this premix is formulated with ashwagandha and jaggery to balance its taste to give a pleasant brewing experience.

Energy Boosters: This Ayurvedic Turmeric Classic latte mix brings you the ultimate health-promoting benefits that will boost your energy levels, and increase your overall immunity.

Benefits: A true and unknown fact of haldi powder is its calming effects and high sleep inducing properties that ensures sound sleep, relieves joint pain, boosts energy, sharpens memory.

Healthy Drink: This ayurvedic haldi doodh mix is rich in antioxidants that fight off bacteria, infections and contributes positively to your overall health. Anti-inflammatory properties may help in reducing swellings, pains and the risk of chronic diseases.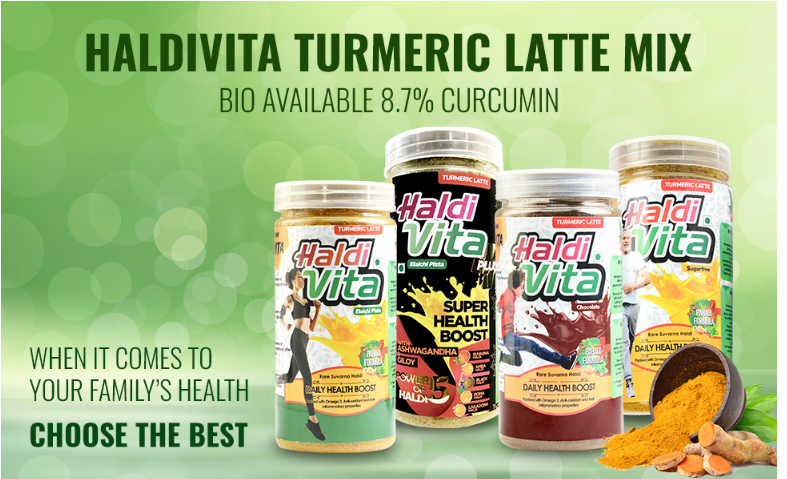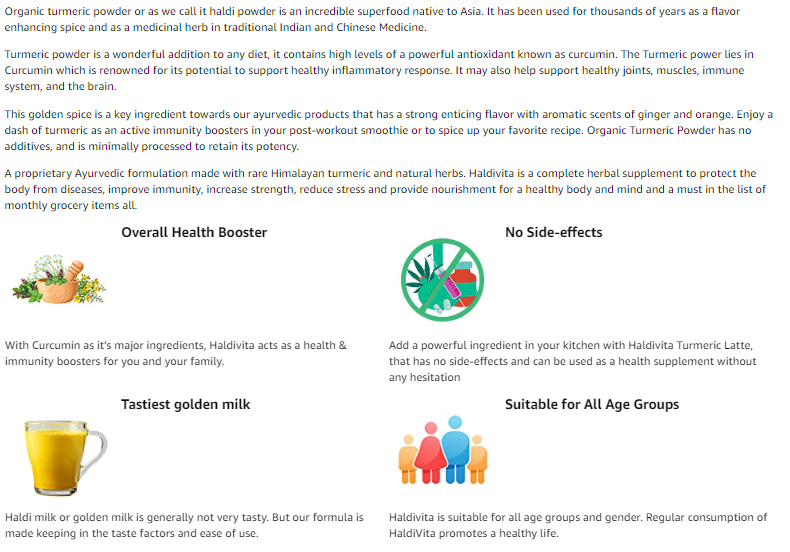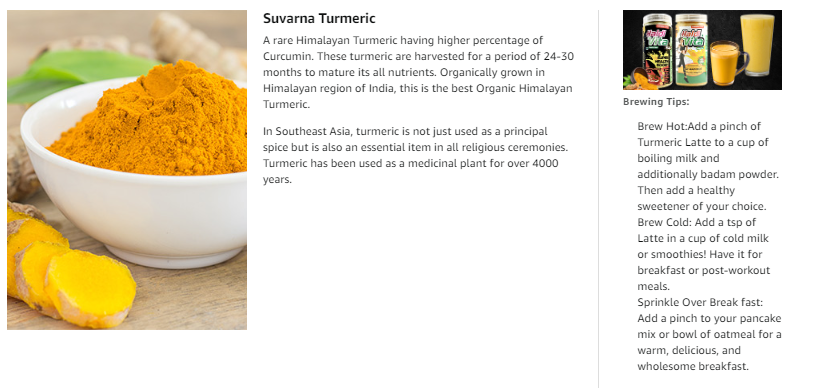 Share
View full details