Regular price
Rs. 225.00
Sale price
Rs. 225.00
Unit price
per
Sale
Sold out
Sunflower Seeds, dry, black and crunchy as they are, have long been used as a popular ingredient in trail mix and nutrition bars. Rich in healthy fats, and vitamins, sunflower seeds are great in healthy snack mixes and from eating straight out of the bag. 100% vegan, Gluten-free, and rich in calcium and fibre, Sunflower seeds are perfect for maintaining bone health and preventing damage to cells.
The natural and organic husk free sunflower seeds, are filled with nature's goodness, and are handled safely with hygiene and precautions. So worry not, and go for them.
Nutritive: Loaded with vitamin E and dietary fibers, these promote a feeling of fullness and prevents overeating, thus helping in weight management.
These are essential and rich sources of minerals like magnesium and tryptophan, that are known for offering great boons to the human health.
Incorporate these in your diet, and you'll repeat in the go, since these are the healthiest and yet the most crunchily yummiest.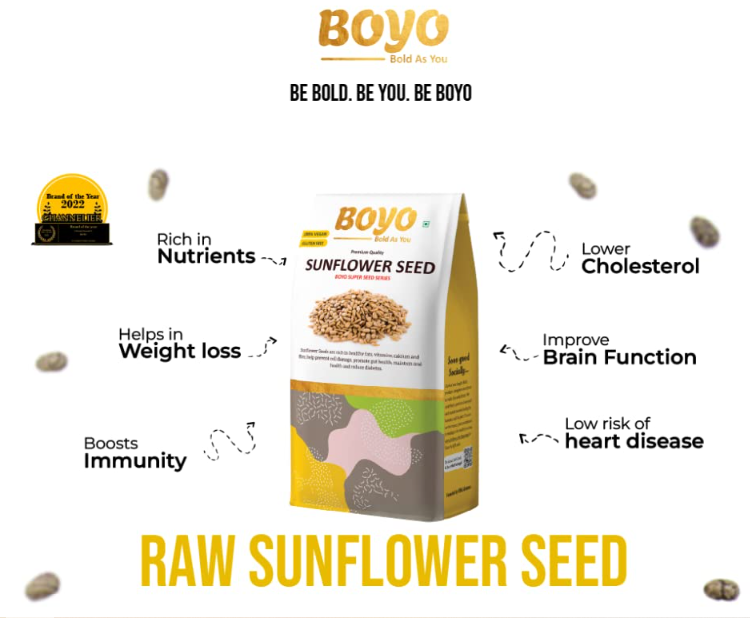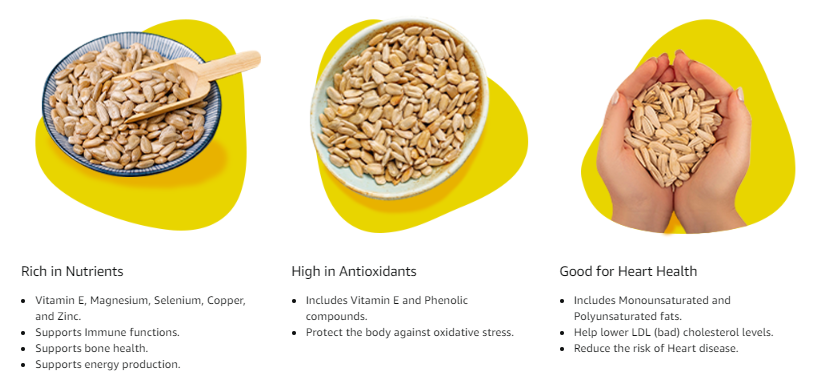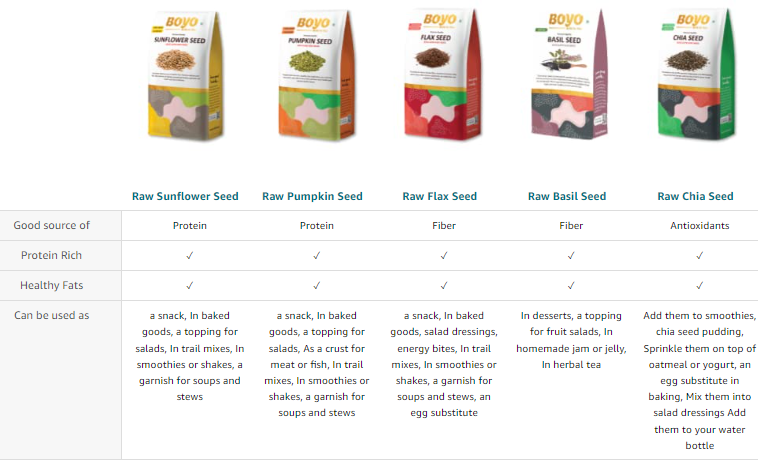 Share
View full details