THE BOYO Sprout Seed Mix for Women's Health 400g - Chickpeas, Alfalfa, Clover, Adzuki, Black Lentil, Soyabean, Moth, Mustard
THE BOYO Sprout Seed Mix for Women's Health 400g - Chickpeas, Alfalfa, Clover, Adzuki, Black Lentil, Soyabean, Moth, Mustard
Regular price
Rs. 320.00
Sale price
Rs. 320.00
Unit price
per
Sale
Sold out
The BOYO Sprout Mix for Women's Health is a 100% vegan and gluten-free delicious seven ingredient mix that promotes everyday energy and strength. High in plant protein and enriched with the goodness of Black Chickpeas, and Soyabean, the mix is a must for women on the go looking to eat healthier and lighter. The sprouts present in this seed mix are great for promoting gut, bone and heart health while improving hair and skin quality. You can boost your immunity and regulate hormone levels, all while enjoying this earthy, creamy and savoury yet sweet mix
A healthy mix of black lentils, chickpeas, Alfa Alfa, adzuki, clover, mustard and moth, this wonderful sprout mix is definitely a must have for all women, to remain sound and fit always. These abundantly healthy ingredients are a rich source of iron and essential nutrients, which are a necessity for the women's health, but are often lacked behind.
These heart healthy seeds have in them zero cholesterol and zero trans fat, due to which they become one of the favorites of all.
The Easy To Eat: Soak these overnight, drain and wrap in a muslin cloth till the beautiful sprouting is stemmed, and what else? No more waiting, mix these with fresh veggies, and eat guilt free! A perfect start to those dizzy mornings.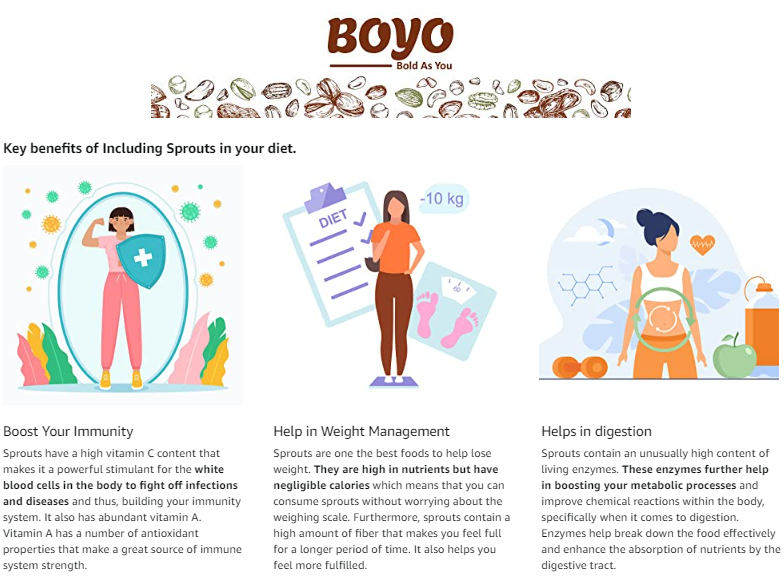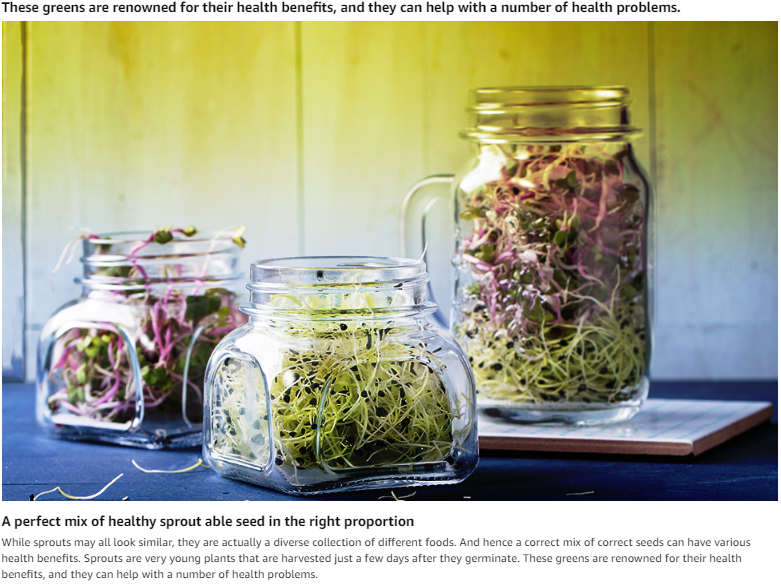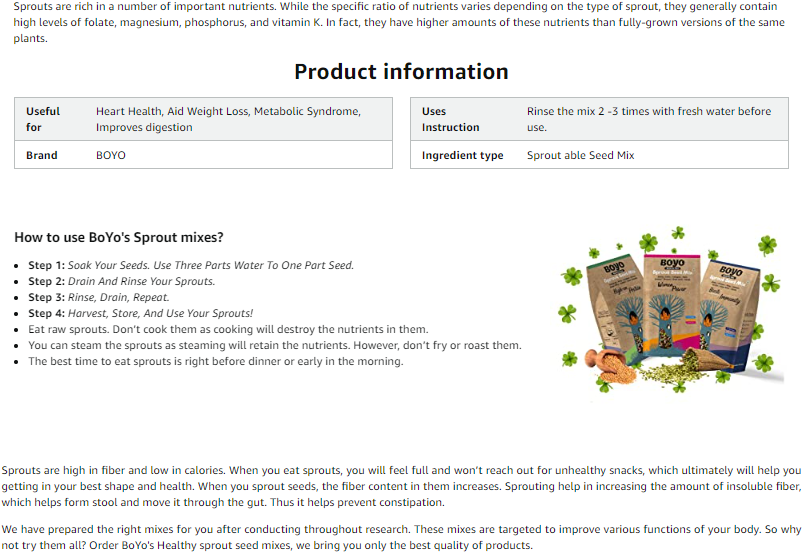 Share
View full details